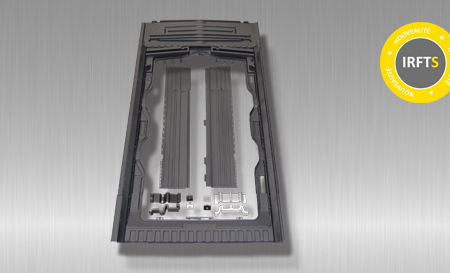 Easy Roof Evolution
Easy Roof  is a French innovative system for the installation of Solar PV on  domestic roofs.
It is proven and well tested system that has been used substantially for new builds as well as retrofits.
In domestic installs typical roof pitch may vary between 10 and 40 degrees.
It also fits with most standard and premium Solar Pv modules of 60 cells of between 240W and 265W peak.
For roof layout drawings and system specification please call us on our contact number with the following details:
– size of PV solar installation in Watts
– Portrait layout of modules, number of rows and number of modules in a row
– type of tile
The above information should suffice for a quote and a typical domestic 4 Kw system may cost between £600 and £900.
It is very easy to install and carries all the approvals, such as MCS012
Product Description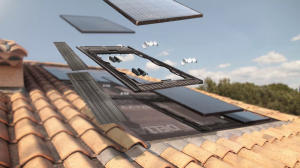 Micro Inverters can also be installed with Easy Roof Evolution and here is an example: